Kibi mobile app
Kibi is a mobile app full of vegetarian and vegan recipes to reduce meat consumption and switch to a plant-based lifestyle. This project was created during the Pandemic in 2020 by the couple Ed Garabito (senior engineer) and Beatriz HC (graphic designer). Becoming vegan is not easy, but every step counts. That's why we started designing a mobile app for people who want to start the journey of becoming vegetarian, vegan or simply reduce their meat consumption.
Client
None, Personal Project
Service
Branding, Graphic Design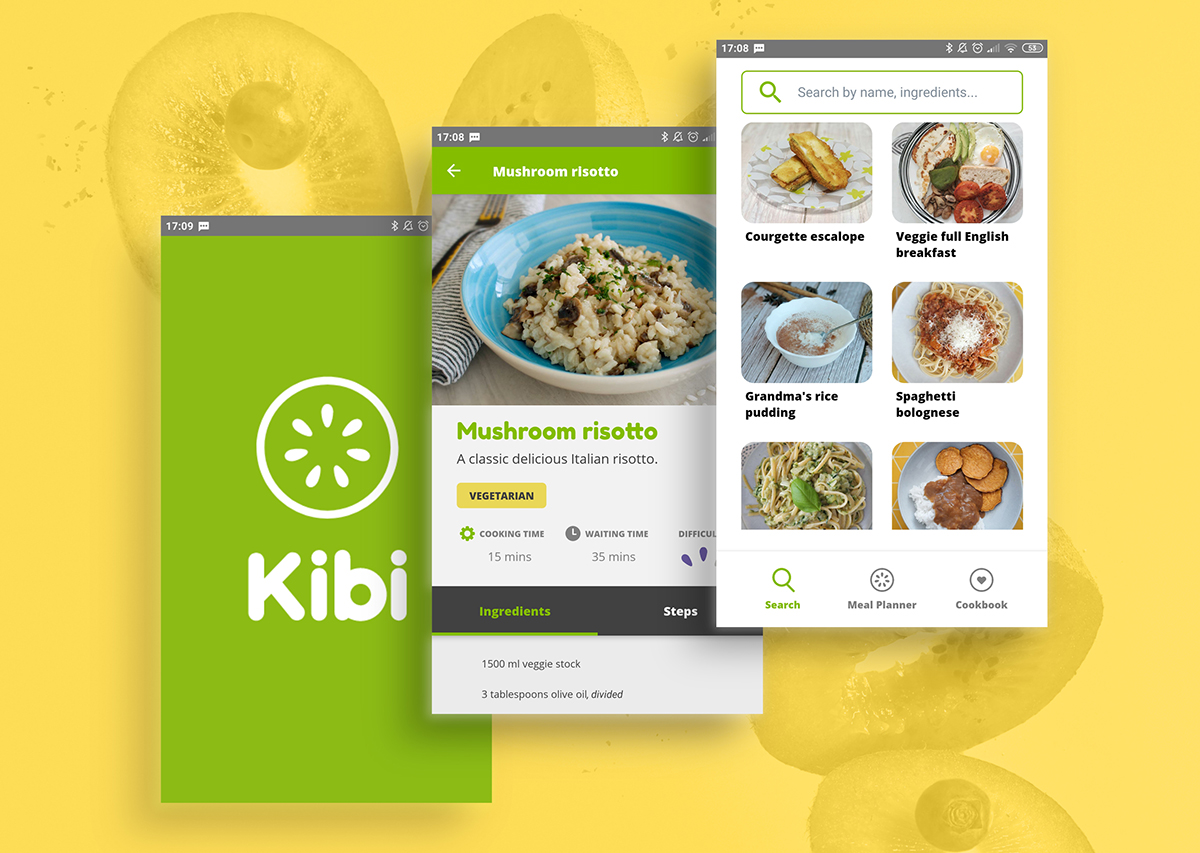 Apart from creating Kibi's brand I learned about UX and UI design as well as food photography. Then, I applied all the knowledge on designing the interface as well as the actual content (from writing recipes, and taking food photography) that fits Kibi's brand guidelines.
Kibi mobile app allows instant access to thousands of recipes with step-by-step instructions. Being able to browse recipes by diet, cuisine, meal type and ingredient, without the hassle and making it easier to plan a meal and use any ingredients reducing food waste. We are really proud of how Kibi looks and works with the minimalist and the efficient and clear interface.